'It's about continuing to evolve as a banking sector'
Anyone who thinks that BNP Paribas is just a southern European bank, and new to the Dutch market, is mistaken. This bank – with its Dutch roots – has been operating in the Netherlands for two centuries. 'We're possibly the best-kept secret of the Dutch financial sector and I would like to change that,' says Geert Lippens, Flemish by origin and from 2019 CEO of BNP Paribas Nederland.
Why is the Netherlands so important for BNP Paribas?
Geert Lippens: 'Northern Europe is a rich economic powerhouse with countries – including the Netherlands – that have a triple-A rating. If you consider the prosperous economic development of this region, with its considerable industry, international trade, large ports, strong infrastructure, and the BNP Paribas customers operating in the Netherlands, it is logical to want to grow here too. The group's strategy is based on "growth countries", with an approach that caters to the local economy and the local situation. Once a country is classified as a growth country, the CEO has a fairly broad mandate. A CEO is expected to analyse the business in that country and develop a growth plan for three to five years: where are the customers, what needs to be worked on, what other growth opportunities are there, and where do we want to focus our efforts?'
What did you think of the Netherlands as a growth country?
Lippens: 'My analysis revealed a very prosperous country – sometimes the Dutch hardly realise this themselves. Efficiently run, with low public debt and low unemployment. To put if briefly, an attractive country for our wide range of international products and services. The challenge is to find talent and to convince young people to become bankers, despite the fact that the banking sector offers breadth, with career opportunities both at home and abroad. It was a fantastic learning experience for me. I learnt very technical skills, conducted extremely complex negotiations and worked in Asia, among other places, where I could discover different cultures. For me, working in the banking sector also means being close to your customers.'
What development do you see in the bank's position in relation to the economy and society?
Lippens: 'In my thirty years as a banker, the role of banks has evolved tremendously. Sustainability and our role in energy transition are high on today's list of priorities. Likewise, our role in preventing money laundering and the financing of terrorism is vital. We need to organise this properly, even industrialise it further in time. The banker's DNA has also evolved. No longer limited to cash flow and risk analysis, it also encompasses know your customer (KYC) and anti-money laundering (AML). This is normal for bankers entering the profession now. But the basic principles of banking remain unchanged. We have a crucial role to play in helping businesses and customers in a socially responsible manner. What society comes to ask of us might be very different 30 years from now. It's about us continuing to evolve. And not stagnating.'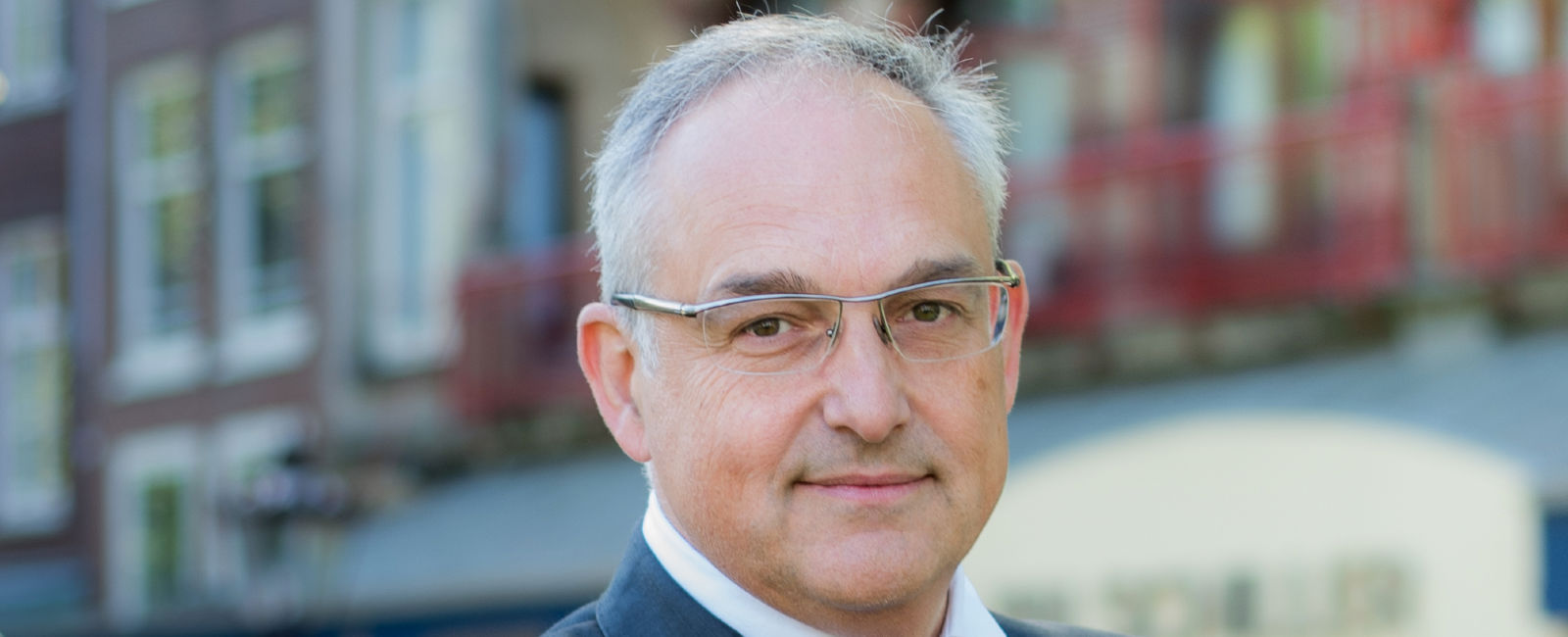 Does working in the Netherlands require extra adjustments for an international bank?
Lippens: 'Not really. The Dutch culture is very open. Whether you talk to employees or customers – you receive a fairly straight-up answer. And that's satisfying because you know where you stand. Dutch culture also shares traits with its Anglo-Saxon counterpart. BNP Paribas Nederland hires Dutch staff as much as possible, and we also want to serve Dutch customers from a Dutch culture. But we are an international bank and the largest in Europe. Whether employees join us from Germany, the United Kingdom, the Netherlands, or France: everyone speaks fluent English, has done exchanges, and attended international business schools. Dealing with cultural differences is par for the course for today's young banker.'
As an experienced manager and administrator, what message would you like to send?
Lippens: 'That banking is ultimately people's business. You are working both with and for people. Whatever your role, ensure that you value human capital, give it a voice, and work with it. How do I do that? When I arrive somewhere new, I first gauge the atmosphere. Is it driven, resigned, what's going on there? Is there a desire to grow and develop? You get people on the same page as you with a clear growth plan. For the Netherlands, that was annual growth of at least 7 to 8 %. And then you look at each division: what does it mean for you? This is usually followed by frank discussions, and you get a feel for how everyone is performing. And I like it when people are at the top of their game. After all, you come to score. Human capital is the lifeblood of your company. Technological companies need the best engineers; factories need the best workers. And recruiting and retaining the best people is crucial for banks too. So you can ultimately support customers in their pursuit of sustainable and responsible growth.'